HOME > OUR SERVICES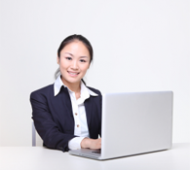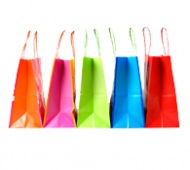 Why Mystery Shopping is needed?
What happens when you have an unhappy customer?
- 96% do not complain
- 90% do not return
- Each one tells 9 friends about their bad experience
White House of Consumer Affairs, TARP Study
All companies spend advertising dollars getting customers to come into their doors, but not enough is dedicated to keeping them in the store V and getting them to come back. Using mystery shoppers to address this directly by investigating the reasons why customers do or do not return to your business.
How Mystery Shopping can benefit your business?
Companies can be through mystery shopper programs to understand the performance of their front-line staffs. The results from the program can be also for business analysis, strategy planning and corporate training. Companies finally can train out talents, create loyal customers and increase company's revenues.
Professional mystery shopper program can be applied to:
Mystery shopper Service - Retail Store
Our mystery shoppers will visit clients' stores for evaluating staff performance at front line. Each store visit may or may not include purchase step depending on clients' purposes on mystery shopping programs. Our shoppers will complete comprehensive audits by site visits and filling up detailed evaluation forms with their practical and valuable comments for our clients.
Mystery Shopping Service - Hotline
We offer telephone mystery auditing to help our customers determine the level of telephone service that is currently being offered. The approach is the same as that of an onsite audit to the stores. We first determine what our clients` expectations are for the associates answering the phone, and then look for opportunities to help them improve those expectations by creating an audit form to capture the actual customer experience.
Mystery Shopper Service - Price and Discount
If your products are sold at distribution channels, you may consider to conduct a mystery shopping program for checking "Price" or "Discount Offer" which your distributors offers to their customers. Our mystery shopping program can help you on this and report to you once we know any difference on pricing from shops.
Mystery Shopping Service - Hospitality
Our mystery shoppers can go to everywhere including hotels, cinemas, pubs, and tourist attraction etc. We also have been experiencing on mystery shopping at restaurants & food courts.
Mystery Shopping Service - Competitor Shops
These audits are performed at your competitors` locations to provide you with information such as pricing, service and performance levels of your competition.
Mystery Shopping Service Conducted by Professional Coperate Trainers
Our professional cooperate trainers as mystery shoppers visit your stores for getting insight. After all mystery visits done, our trainers will prepare professional reports for you with facts, insight and suggestions to realize your business's current situation and how to get improvement under planning.
Mystery Shopping Service - Business-to-Business
Our mystery shoppers can attend business seminar, conferences, and meetings and sit in on B2B presentations. Our professional shoppers can also make enquiries and purchase.
Mystery Shopping Service - Home
Our mystery shoppers can order goods for delivery at their home through telephone or internet and report to our clients when those goods arrive. They also check the delivery in details to ensure the order should be correct and all goods should be in good condition and clean enough. Of course, services provided by couriers or staffs will be recorded for evaluation.
Mystery Shopping Service - Travel
Our mystery shoppers will be on trains, planes, ships, or even observing at train station lobbies and platforms to audit staff performance. Our shoppers can also work as travelers to tell you about their travel experience.
Incentive Program - Frontline Management & Staffs
When an incentive is offered for meeting several basic objectives, a Mystery Shopping program can be a powerful tool for motivating sales and service people. The criteria for getting an award should be based on meeting several basic customer service or sales objectives. When an employee meets these service or sales objectives, our field representatives will identify themselves and present an on-the-spot award.
Training Video Production Service
Service standard can be recorded! Many companies prefer recording a "Service Standard Video" as a visual aid for training new staffs. We provide such service for our clients. A good training and qualified video can reduce your time on training and administrative works.